What Does it Mean to Truly Be an Inclusive Beauty Brand?
Maryam Sofia
This is the second instalment of SevenSixVoices, a series where, throughout April, members of our Influencer Network give their take on inclusivity within the influencer marketing industry.
Beauty brands are striving to be seen as inclusive and diverse but when it comes down to it, how many of them actually are? With the rise of social media, as consumers we have become hyper-aware of brands that actually care vs brands that are pretending to care. My job and aim is to make sure it's the former.
Listen to the audio here!
A bit about me, I'm Maryam, a makeup artist and beauty consultant. I work primarily in the fashion, editorial and beauty scene. My job ranges from being on shoots and fashion shows, to consulting with beauty brands, and writing training and education material for their artists to ensure they deliver the best service to their customers. In addition, I consult with New Product Development teams to help expand and develop their shade ranges so the brands can truly deliver on their claims of being diverse and inclusive.
Maryam
What it takes to extend shade ranges
When it comes to expanding a shade range, product development teams need to first look at what's in the current line up and assess them on different skin tones to see where they fall short. This process involves a lot of mixing products and shades together (which is fun!), but an important step is to have discussions with the models that are being tested on, in order to understand their skin. What kind of shades do they usually go for? There's no point of doing work behind the scenes if the audience you're making the product for doesn't agree with the end result, so it's always important to ask for their thoughts. Of course, there will be a cap on how many new colours you can introduce, and this is mainly down to the brand's size and budget, so choosing the right shades is a balancing act between making the products beneficial for both consumers and the brand.
The main way I decide if I want to work/continue to work with particular brands is based on their willingness to learn and their receptiveness to change. For example the language used for descriptions and names of products, being conscious of the use of terms like 'nude' and 'chocolate' to describe colours. It is not harder to develop shades that work for deeper skin tones (formulation/finish dependant) but lets for a moment pretend that it's true, you are telling your melanated consumers that you are ready to launch products that will work for their white and lighter-skinned counterparts, making deeper skin tones an afterthought. So when we see new releases from brands which showcase a limited shade range and consumers ask questions about this, it's not cancel culture (a term which I think is now used in the wrong way) it's being held accountable and some brands really NEED to step up and take this accountability.
Consumers Care
The political landscape has us all thinking about where we are spending our money: we want to invest it into brands that actually care about us and can prove it, by making sure products are available for everyone, by making sure their marketing and campaigns are diverse. For example, the launch of Fenty Beauty sparked more recent conversation around this topic. The brand initially releasing 40 shades of foundation further highlighted the brands that are not yet catering to a wider audience. (Although, Fenty Beauty was not the first to do so, we have seen other brands such as MAC Cosmetics with a wide range of shades).
Social media has fundamentally changed the way we view brands: we now associate faces with brands. Anyone can start a makeup brand- it could be your favourite makeup artist, your favourite influencer, but we as consumers have more power than ever to hold brands accountable. This is why it's so important for brands to really understand their consumers, to listen to their teams and to hire people that can help make the change. A key thing I always look out for when consulting is team structure- if there is no balance of people at the top making the decisions, how much change can really occur?
50 shades of Fenty's Pro-Filt'r foundation
Inclusive MUAs
We're going to take a little segue to talk about makeup artists that are not versed in catering to all skin tones. I have heard too often from models that they have felt incredibly uncomfortable when sitting in makeup artists' chairs, knowing that they won't have the correct base products for them. It has become all too familiar for Black and Brown models to have to bring their own products along. THIS SHOULD NOT BE THE NORM. Brands hiring makeup artists for campaigns- make sure you do your research and make sure this artist has the skill set you require, not just the large Instagram following. (I say this because this has most definitely impacted on the jobs artists receive). Here's more on how to make a set inclusive, which goes beyond makeup.
Actions for Brands
Take a hard look at your teams- who are the people sitting at the table making the big decisions? Are you willing to listen to those not at the table?
Hire more specialised consultants in areas you need help/advice for- SevenSix Agency offers training workshops and consultancy services

which can be tailored to your brand's requirements and needs. This will ensure you're taking the right steps to being wholly inclusive. Charlotte Williams, founder of SevenSix, has helped brands such as WWF, Retail Week and PROPER.
The Other Box is a company that educates and empowers people to live and work more inclusively. They work with companies and hold Diversity and Inclusion Training sessions. Courses include 'Allyship in the workplace', 'Know your Bias' and 'Diversity Dictionary'.
When working on influencer campaigns or sending out gifting, know who you are wanting to work with and do the research. Creator Wendy Asumadu aka

wendysworld_xox

was recently gifted 3 of the darkest foundations from a brand with all of them being significantly too light, demonstrating that little thought went into the PR recipients. It also shows that there is a cap on the skin tones brands consider to be "the darkest". As Wendy herself says,

"what makes me feel worse about this [is that] I'm not the darkest person in the world"

. I urge you to watch Wendy's

IGTV

speaking on this and start listening.
screenshot from wendysworld_xox IGTV
Actions for Content Creators
Ask brands if a campaign is diverse- here's the link to a previous article with more information on how to hold brands accountable. Put pressure on brands to pull up!

If you're a makeup artist, then make sure you are capable of working with every skin tone. If you're not comfortable in doing so yet, then take additional courses! This will benefit both models, as it will show them you have the experience and yourself, as it will show range within your portfolio.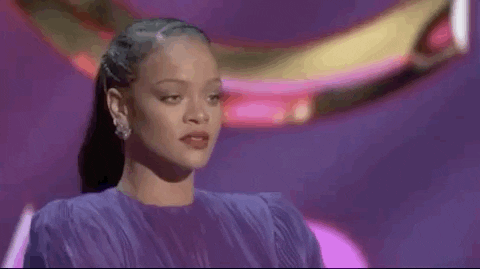 So, what does it mean to be a truly inclusive beauty brand? Firstly, the intention has to be there, the brand has to want to be inclusive, it can't just be paying lip service to this. They have to listen and be proactive in making these changes. Secondly, what they have on offer should be accessible to everyone, from the shade range to undertones. As consumers we can tell when a brand is being authentic and genuine.
This industry can't change overnight. Brands are slowly beginning to listen, we just need to keep demanding meaningful change. I'm hoping that the small steps I am taking create this difference, to ensure that the beauty sphere overall truly cares and is representative of everyone within it.

Maryam is a makeup artist and beauty consultant. She's also a part of our Influencer Network! You can sign up to be a part of our network here for access to industry events, career support and partnership opportunities.